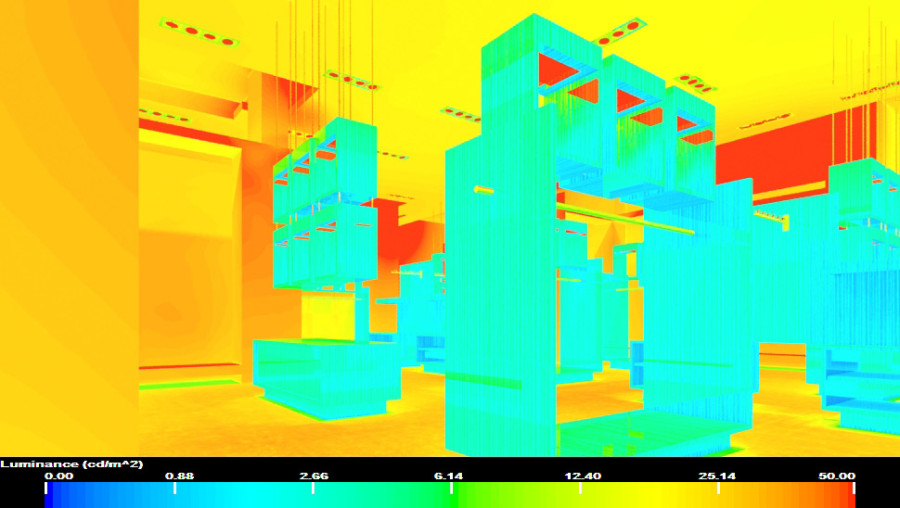 Importance of Retail Interior Design Lighting
No retail interior design project is complete without a proper lighting design. It goes without saying that poor lighting can cause major problems including a decrease in sales and customer avoidance. In retail interior design projects, the designer can use lighting to guide the customer through different areas of the retail space, attract new customers, present a certain item and etc. A well-lighted retail space can help the customer to easily evaluate the merchandise and if done correctly, lighting can for sure increase sales. 
To achieve a great retail space lighting design, the designer should know many factors about lighting such as CRI (color rendering index), lux (measuring unit), Candle per square foot, and many other related factors. How a client can tell "what the space will look like" when the retail interior design project is finished?
At Metamorphous interiors, we let the technology to do the explanation. By using CAD generated rendering, and a few simple explanation, our client can set his/her mind at rest about the outcome of the lighting design.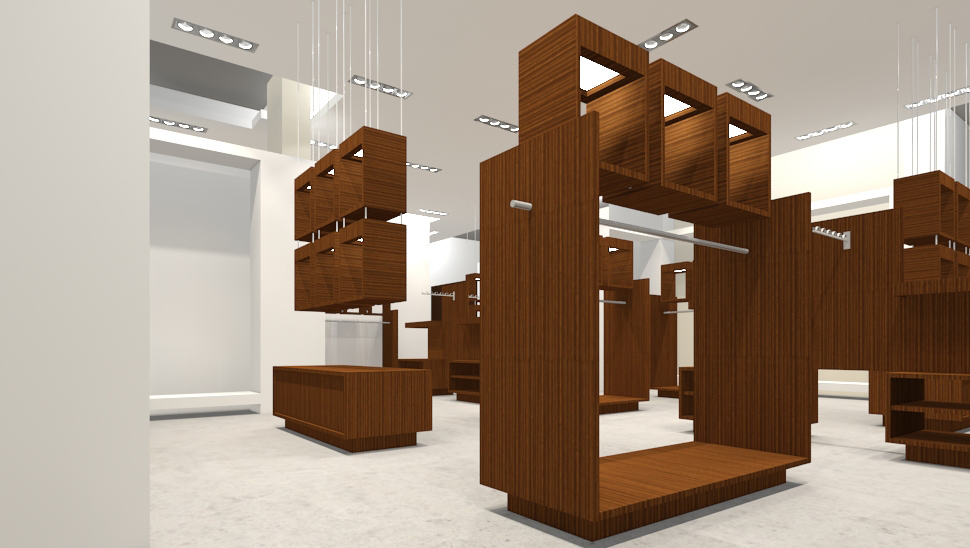 First we finish all the aspects of designing. This includes but not limited to space planning, path design, display units, material selection, luminaire and lamp type selecting and anything that is related with retail interior design. After that we put all that retail interior design data in cad format and generate CAD images. The image above shows an example of our approach. We provide an image to show our client how the space is lit, what are highlighted and etc. We use foot candle (or candle per sq. Ft. or fc) for this demonstration. Typical rule of thumb suggests 25-35 (fc) in boutique stores. The image shows how the ceiling starts from 50 fc and the actual light on the floor is between 25 and 35. Most importantly, the displays are not getting the attention of the clients (the cyan elements).
At the end lighting is an important part of the investment in one's retail space and, as your retail interior design professional, we make sure that your retail space will be the shining diamond compared to all other spaces.